Inception
The Golda Meir MASHAV Mount Carmel International Training Center (MCTC) is one of the three MASHAV's center, MASHAV Israel's Agency for International Development Cooperation at the Ministry of Foreign Affairs. MCTC was founded in 1961 by two visionary women: Former Prime Minister Golda Meir, then Minister of Foreign Affairs, and Mina Ben-Zvi, MCTC's founding director, through MASHAV – Israel's Agency for International Development Cooperation, Ministry of Foreign Affairs, to assist in the training of women engaged in community work in the newly emerging states in Africa and Asia. 
What We Do 
MCTC has carried out hundreds of training activities to date, for the benefit of women from around the globe, for nearly 58 years. The Center's three areas of study are Sustainable Community Development, Entrepreneurship and Innovation, and Early Childhood Education, all with gender as a cross-cutting issue. To date, some 30,000 professional women and men from developing countries and transitional societies have been provided with tools for women's empowerment and development through our training activities in Israel. In addition, through on the spot courses and long-term projects, MCTC reaching out to thousands of professionals and hundreds of organizations around the world. The courses are conducted by Israeli expert teams, at the request of government agencies or non-governmental organizations in the trainees' countries of origin. Furthermore, MCTC has continued collaboration with Palestinian, Jordanian, and other regional NGOs and civil society organizations providing training activities and seminars on women leadership, economic empowerment, and managing of health care services.
Our Philosophy 
The Center's underlying tenet stresses the importance of bottom-up development and the recognition of women's contribution to their countries' development. MCTC methodology incorporates a strongly hands-on approach, based wherever possible on observation visits, case studies presented by participants from their own work experience, and problem solving through simulation exercises. We view our participants as professionals who are here to learn from each other and network with one another, creating long-prevailing professional bonds and friendships. 
In keeping with the UN's commitment to attaining the Millennium Development Goals (MDGs) and Sustainable Development Goals (SDGs), MASHAV/MCTC continues to be directed and driven by these aims. Poverty eradication and advancement of the socio-economic status of women remain at the forefront of its agenda.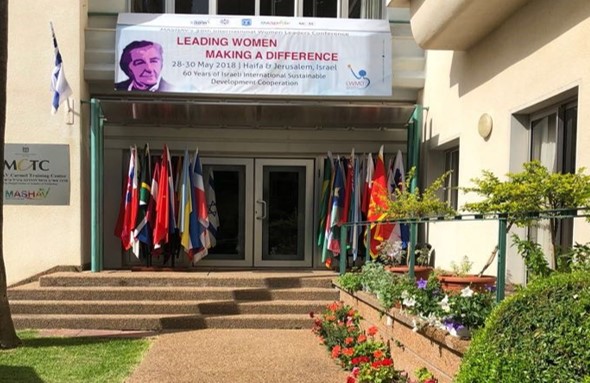 ​
​
Credit: MCTC
Our Vision  
MCTC stresses the importance of community participation in the development process and the role of women in the global development.
Future Goals 
We are strongly in favour of forging partnerships with other donor bodies, international organizations and NGOs in order to enhance the efficacy of our work in the developing world. In our experience, such partnerships enable each donor to bring its own areas of development expertise to better achieve common goals. In addition, MASHAV recognizes the importance of coordination with other donor partners responsible for sectoral-based programs and is willing to contribute MASHAV's unique capacities, where relevant, to the broader programs of other donor organizations. We are continuously exploring new areas of training which participants in our target countries may benefit from.