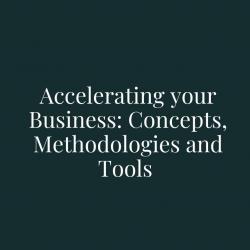 Accelerating your Business: Concepts, Methodologies and Tools
Dates: October 19 – 29, 2020
OBJECTIVE
The objective of the program is to provide participants with an overview to the uniqueness of Israel's entrepreneurial ecosystem, its innovation processes and methodologies for finding solutions to current problems. This program will provide participants with skills and knowledge on areas such as ecosystem development, community building and entrepreneur support.
EXPECTED RESULTS
At the end of the program , the participants would have:
• Analyzed the key factors related to fostering an innovative culture in the business environment
• Valued methodologies, tools and specific management instruments
• Prepared a proposal that allows them to undertake innovation processes as factors to increase the productivity and competitiveness of their organizations.
APPLICANT'S PROFILE
The program is designed for accelerator's managers and other entrepreneurial support programs managers, as well as those working in governmental institutions and SME support agencies, private sector support systems for entrepreneurs and NGOs dealing with small business support and development. Candidates should have at least three years of professional work experience in related fields. A full command of English is required.
APPLICATIONS
Application forms and other information may be obtained at the nearest Israeli mission. The application should be sent to the relevant Israeli mission in the respective country no later than September 15, 2020.