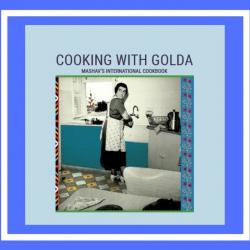 MASHAV
Every year since its establishment in 1958 by Former Prime Minister, then Foreign Minister Golda Meir, MASHAV brings together thousands of people from around the world to share knowledge and experience.
The People and the recipes-
In this unique volume, Mashav's participants from around the globe share their recipes of home cooked soup and bread with a personal note about their experience in Israel and their efforts to make a better world. Each recipe is a world of flavors, and we invite you to explore these delicious colorful international recipes.
Message from Head of MASHV
Since the early days of mankind, food served as a platform for connecting people – individuals and communities alike. Cooking and eating together was, and still is, a means of not only exhibiting a precious piece of our own culture and history, but also, one of the best mediums of getting acquainted with others. Cooking is sharing. We cook for our family, our friends, carrying on traditions and creating memories. Some years ago, Israel's National Archive, released to the public a chicken soup recipe of Golda Meir, Israel's former Foreign Minister and founder of MASHAV. The typed one-page recipe, which calls for chicken, parsley, celery, carrots, onions, a pinch of paprika, salt and pepper, appears on a page of what appears to be Foreign Ministry-headed paper and looks as if it's marked as "secret", bearing the stamp "Incoming cable, classified."
The National Archives assured this is 'an optical illusion,' created when the recipe was photocopied on top of other, unrelated, documents… Later on, as Prime Minister, Golda Meir convened at her home a forum known as "Golda's kitchen," where she would host and cook for senior members of her cabinet, and where crucial decisions were reached over a bowl of chicken soup, fine gefilte fish and strong Turkish coffee. I hope you enjoy these lovingly compiled recipes from all corners of the globe. Each dish is a glimpse into a unique world of tastes, smells, flavors and colors, that all together, form the bonds between cultures and communities which are the essence and backbone of this great international family of MASHAV.
Be'teavon! Bon Appétit!
Ambassador Gil Haskel
Head of MASHAV
/sites/default/files/2021-03/cookbook_print.pdf