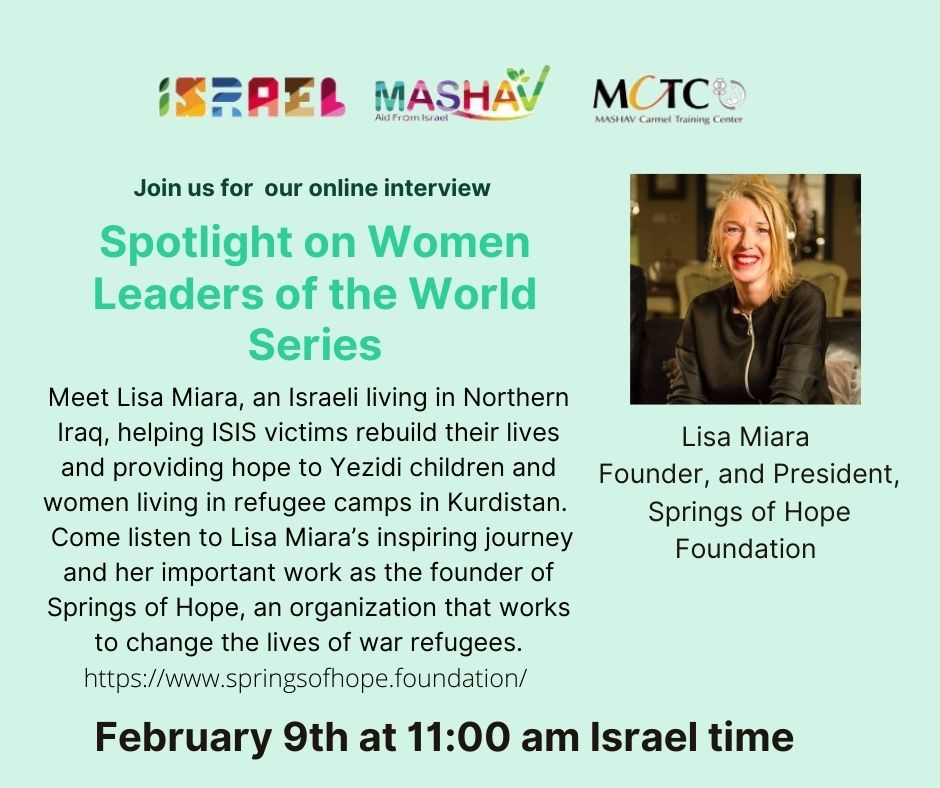 Spotlight on Women Leaders of the World Series
A series of interviews with women leaders across the world. The interview will be streamed online to thousands of attendees worldwide through Facebook Live. The interview is conducted every month and hosts leading women from all aspects of life. The interview is a platform to learn from women who are leading a positive change in society. The interviewee will share their experience on the role of women leaders and women's significant impact on sustainable international development.
Interview with Lisa Miara
Date and time: Feb 9, 2021 11:00 AM Israel time
Lisa Miara , the founder and president of spring of hope foundation. Lisa Miara is an Israeli living in Northern Iraq, helping ISIS victims rebuild their lives and providing hope to Yezidi children and women living in refugee camps in Kurdistan. Lisa holds a degree from University of Rome in History of Art as well as a degree from Oxford University in History of Art, International Business Economics and Relations. Lisa is a Member of: Genocide Watch, New York. as well as a Board of Advisors, at The Jerusalem Centre for the Prevention of Genocide.