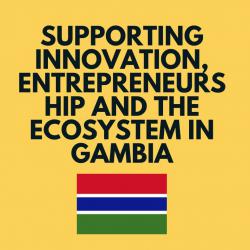 Supporting Innovation, Entrepreneurship and the Ecosystem in Gambia
January 27 – 28, 2020
In cooperation with Embassy of Israel in Senegal
Location: Gambia
About the Course
The mission had the following tasks and objectives:
- Support the Gambian government effort in building a Start-up Innovation Ecosystem through meetings with Government officials and Workshops with local entrepreneurs.
- To support, discuss and train the Gambian relevant civil servant team in order to promote Innovation & Entrepreneurship, and create the relevant Ecosystem & Capacity.
- To promote Israel and Israeli innovation through training for startups and NGO leaders and local entrepreneurs.