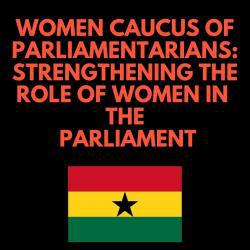 Women Caucus of Parliamentarians: Strengthening the Role of Women in the Parliament
In cooperation with the Ministry of Gender, Children and Social Protection in Ghana.
July 12th – 19th
Ghana
This two-day workshop was initiated by the Minister of Gender, Children and Social Protection Hon. Otiko Afisa Djaba. After having attended the MASHAV Women Leaders Conference in May 2018, she suggested organizing a capacity building workshop for the women parliamentarians in the Ghanaian Government. The program content was facilitated by some of the Minister's resource people as well as by MASHAV experts Sarah Wilner and Michal Sela. Sarah and Michal also facilitated the entire day, the question and answer periods as well as discussions, thus emphasizing core themes that were raised during the entire workshop. Following the workshop, Sarah went on to discuss a possible follow up and evaluation of the early childhood education program that occurred during the year of 2010- 2017. She met with teachers, educators, govrnment officials and NGO's who were involved in the project.