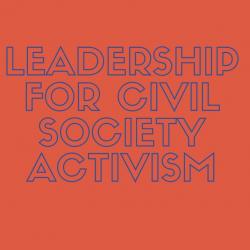 Leadership for Civil Society Activism
July 15th – 31th
Language: English
About the course
Community and individual social activism is of great contribution to the promotion of a just and inclusive society. At the age of digital media, social movements are formed rapidly and grow into global influencers even faster. Citizens' mobilization encourages individuals to volunteer and take action for the betterment of their own societies. This course was a pilot course aiming to present and expose the participants to different models of civil society and activism in various aspects and topics. The course included government, private and non-profit organizations; all who are dealing with urgent challenges and promoting various social agendas. Participants appreciated the courses' content and the materials that reflects what can be implemented in their respective countries. They considered the study visits enriching and very useful. They were very active and many of them shared case studies. MCTC is looking forward to repeating this course in the future.
Application Requirements
This course is geared towards advanced and influential professionals,practitioners and policymakers involved in social activism,as well as experienced representatives of communities. Candidates should hold a senior position, an academic degree in relateddisciplines and have at least five years of professional work experience inrelated fields. Age requirements 25 to 55 years old.  A full command of English is required.
Application forms
Application forms and other information may be obtained at the nearest Israeli mission or at website.