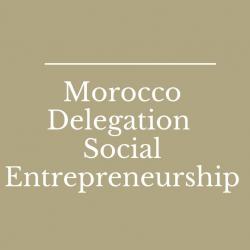 Morocco Delegation Social Entrepreneurship
17-21 June
In Cooperation with: Egypt and Maghreb Division, Ministry of Foreign Affairs (MFA)
Language: French / Arabic
The training activity was aimed at deepening the participants understanding of how Israel has developed its social entrepreneurship spirit. Topics included: entrepreneurship and innovation, community development, team building and the use of the educational system as a tool for social change. The course material designed to emphasize the gender aspect, and strengthen the status of women in Morocco through leadership skills and tools for community development. MCTC values its cooperation with Egypt and the Maghreb Division at MFA and is looking forward to continuing the partnership.
Application Requirements
This course is geared towards advanced and influential professionals,practitioners and policymakers involved in social enterpreneurship,as well as experienced representatives of the business sector.Candidates should hold a senior position, an academic degree in relateddisciplines and have at least five years of professional work experience in related fields. Age requirements 25 to 55 years old. A full command of French / Arabic is required.