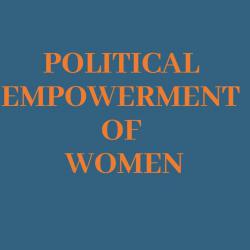 International Course on:Political Empowerment of Women
In cooperation with UN Women Eastern & Southern Africa Regional Office (ESARO) and ACTIL - Africa Center for Transformative and Inclusive Leadership
18 - 28 June 2018
Language: English
OBJECTIVE
Gender equality and women's empowerment are both basic human rights and are necessary for achieving comprehensive, unbiased, and sustainable development. In order for a country to maintain true democracy, women need to participate actively in political processes. Moreover, there is a need to focus on women's advancement in the political realm. UN Women ESARO and MASHAV/MCTC invest in promoting women's leadership and empowerment through capacity building training programs for women and men. This course was conducted under the MOU with UN Women, according to which since 2014 MCTC is responsible to organize yearly training programs on the topics of political and economic empowerment of women.
Application Requirements
This course is geared towards advanced and influential professionals,practitioners and policymakers involved in supporting women. Candidates should hold a senior position, an academic degree in relateddisciplines and have at least five years of professional work experience inrelated fields. Age requirements 25 to 55 years old. A full command of English is required.
Application forms
Application forms and other information may be obtained at the nearest Israeli mission or at MASHAV's website.