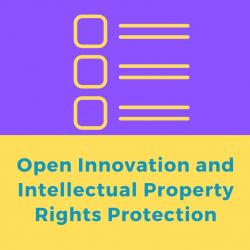 Open Innovation and Intellectual Property Rights Protection
December 2nd - 18th
Language: Spanish
About the course
Inorder to satisfy the growing need to incorporate experts in innovation byorganizations, it is necessary to look for another system that allows tocapture value from diverse sources of innovation located both inside andoutside the organization. To do this, it is necessary to open up yourinnovation system in the organization. Israelhas the proven ability to turn ideas into innovative products and services,is a leader in aspects of Intellectual Property and commercialization due toits policies of collaboration and open work. It is within this framework thatthe present course is offered.
Goals
This course aims to provide access to tools, methodologies, processes and globalbest practices, which allow adopting new strategies related to the design, planningand management of innovation for the development of new products and servicesin organizations and companies with international projection as well asimproving skills and knowledge of professionals in the field of intellectualproperty who deal with innovation policy and IP (Intellectual Property)strategies.
Main topics
By the end of the course, participants will be familiar with the tools that canbe used to formulate effective IP strategies and innovation policies.
* The role of universities in the national innovationsystem
* Open innovation and tools for innovation
* Why apply open innovation in organizations
* Design, Ideation and prototyping
* Technology transfer
* Innovation, IP and development
* Integration of IP in innovation policy
* Case studies
Admission requirements
The course is designed forprofessionals specialized in innovation, in different types of organizations,representatives of companies and academics and professionals in the field ofintellectual property who deal with innovation policy and IP strategies. The course will be conducted in Spanish.
Application forms
Application forms and other information can be obtained from the nearest Israeli diplomatic representation, or at the MASHAV website.