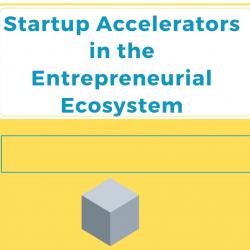 International Workshop on: Startup Accelerators in the Entrepreneurial Ecosystem
In cooperation with the Singapore Cooperation Program (SCP)
13 - 27 March 2018
Language: English
About the Course
With a population of about 8 million, Israel has over 6,000 start-ups, and 1,000 new start-ups are launched every year. Being the "Startup Nation", it is only natural to address the issue of innovations for startups and expose participants to the uniqueness of Israel's entrepreneurial ecosystem which includes over 100 accelerators. Israel as a leader in the entrepreneurial world, combines innovation with technology, education, academia and is comprised of various populations: men, women, youth, children, veteran Israelis, newcomers, minority groups and more. Breaking down the name start up nation you will find government policies, spirit of entrepreneurship, a culture of diversity and an educated entrepreneurial community. Israel has the proven capacity to turn ideas into innovative products and services and has many different accelerators which have been created to support entrepreneurs in their startup ventures. It is within this framework that the present seminar is offered. In Israel's ecosystem you will find cooperation between private & public sectors, government programs with early stage initiatives, technological aspects transforming social issues into solutions and many more.
Aims
This course will provide participants with skills and knowledge on various points like ecosystem development, community building and entrepreneur support. Training Modules are:
- Introduction to Business Accelerators and Business Incubators
- Screening process management Ecosystem building and development (building a network of partners and investors) 
- Community building and development (steering committee, mentors, pro-bono advisers). 
- Site visits to several accelerators 
- The know-how in promoting the accelerator program
Main Subjects Main subjects of the course will include:
• Partners in Acceleration
• Business models, pitching, market research, eco-system analysis, product / market fit finance.
• Models and Goals of Accelerators (private, public, academic)
• The Ecosystem - Support Frameworks for Entrepreneurs
• Social Entrepreneurship
• Venture Capital Investment
Application Requirements
The Course is designed for women and men, managers of accelerators and other entrepreneurial support programs, managers of community, as well as those working in governmental institutions and SME support agencies, private sector support systems for entrepreneurs and NGOs dealing with small business support and development. Special consideration will be given to candidates who work and support the development of entrepreneurs in their communities. Candidates should hold an academic degree in related disciplines, and have at least five years of professional work experience in related fields. A full command of English is required.
Application forms
Application forms and other information may be obtained at the nearest Israeli mission or at MASHAV's website.