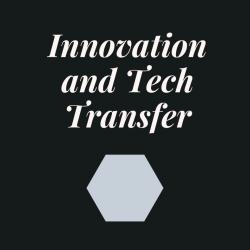 Innovation and Tech Transfer
9 – 15 November, 2019
Objective
The training activity was aimed at deepening the participants understanding of how Israel has developed its Innovation Ecosystem. Israel is at the cutting edge of many innovative areas of science and technology and has the proven capacity to turn ideas into innovative products and services. MCTC has been involved in the promotion of innovation both in Israel and abroad by training participants from all over the world in new methods of management and by exposing them - in cooperation with universities, governmental organizations and the private sector. The main objective for hosting this Delegation was to provide a platform for learning and sharing good practices and policies promoting Innovation and Technology Transfer, as well as exploring avenues of cooperation and networking between the Department of Science and Technology of Ho Chi Minh City and Israel.
 OVERVIEW
This specific Study Tour addressed some of the key issues related to developing an Innovation Ecosystem for the promotion of economic growth and social development. The Ministry of Science and Technology of Ho Chi Minh City (Vietnam), together with the Embassy of Israel in Hanoi requested this Study Tour for the benefit of high ranking officials in the Vietnamese Government Department of Science and Technology to learn about the Israeli experience working with different governmental and non-governmental bodies in order to grow a healthy environment for the promotion of a culture of innovation. 
Application Requirements
The Course is designed for women and men alike, early stage entrepreneurs, managers of accelerators and other entrepreneurial support programs, as well as those working in governmental institutions and SME support agencies, private sector support systems for entrepreneurs and NGOs dealing with small business support and development. Candidates should hold an academic degree in related disciplines, and have at least five years of professional work experience in related fields. A full command of English is required.